新しいインターナショナルパーティのお知らせです!ラウンジバーParis Baliでお会いしましょう!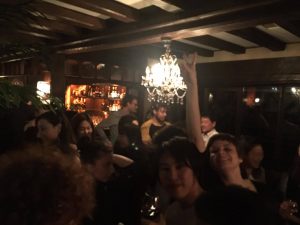 日本語 / Français / English
東京都港区南青山4-1-15
アルテカベルテプラザ  ベルテ南青山-I B1F
Adress Paris Bali : Paris Bali 4-1-15 Minami Aoyama
Alteka Belte bldg B1F
Minato ku 107-0062
Tel 036447 4000
Google Map : https://goo.gl/maps/GBTNr2dsoaN2
落ち着いた雰囲気の店内で、フランス語や英語、日本語でおしゃべりしましょう!
入場は無料です!おしゃべりしたり、デートしたり、ネットワーク作りをしたり。。全部できます!
03/13 : 19時~23時、Paris Baliで会いましょう!
Bonjour Tokyo Bonjour Tokyo
Bienvenue au bar lounge Paris Bali !
Rencontrons nous pour discuter en anglais, japonais ou français dans une ambiance tranquille !
L'entrée est gratuite ! Discussion, dating, networking… tout est possible !
Rendez vous le lundi 13 mars au Paris Bali de 19h a 23h !
Acces Station Gaien Mae, sortie 1A
Google Map : https://goo.gl/maps/GBTNr2dsoaN2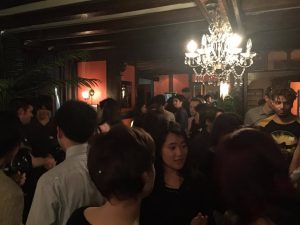 Welcome to Paris Bali new Lounge Bar !
Let's all meet to discuss in english, french, japanese in a relax atmosphere !
The entrance is free ! Language exchange, dating, networking… Everything is possible !
See you on 03/11 at Paris Bali from 7 to 11pm !
Access: Ginza Line. Gaien-mae St (Exit: 1A) 7mns walk. Paris Bali is located on Gaien Nishi Dori Alteka belte Bldg B1F(under Bianchi Bicycle shop).
東京都港区南青山4-1-15
アルテカベルテプラザ  ベルテ南青山-I B1F
Adress Paris Bali : Paris Bali 4-1-15 Minami Aoyama
Alteka Belte bldg B1F
Minato ku 107-0062
Tel 036447 4000
Google Map : https://goo.gl/maps/GBTNr2dsoaN2